As a freelancer with a wide range of interest fields I work as an individual.
Why do I then use the term "About us" and often speak about "we" when describing services and activities ?
I do believe that no job can be done at full extend by only one person.
When you have a wide range of know-how, you probably can not specialise in all of the topics. Then you need individual experts for solving a complex task.
If you are specialised, your interest and complex information probably is in close proximation to this field. It then is better to involve someone with a more wider approachof problems to make sure that al aspects are considered.
I am very furtunate that I met some of the most acomplished experts in their fields and I am lucky that I can cooperate with them when ever the situation requires. My work always will includ this wide spread network and therefore I tempt to speak about "us".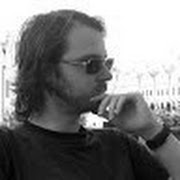 Christoph Damm
Network and system administrator, accessibility adviser, tutor, programmer, service technician, project manager, audio / video operator for live stream and recordings and producer of accessible material of any kind are just a few positions I worked in the past 15 years.
Before I started to become a freelancer to offer a wider range of services I worked in professional IT service teams at the private sector and had a long term involvement at the higher education sector specialized in large network administration before changing specialization more to project planning and accessibility support.
-> Detailed CV
Current and past engagements